We work, we give. But what happens to that money once it leaves our wallets and hits the red velvet bullseye of the collection plate?
[poll=13]
Well, this poll does a good job showing that most of us know where the money goes. Good for those churches who are clear about their finances. I know mine goes into excruciating detail.
For those few who aren't getting the whole story, what's your take on the situation? Why do some churches hide their finances, even when there's nothing illicit going on? As for those who said that not all line items got equal attention, what expenditures do you believe the church isn't telling you about?
[poll=14]
As befits an active and informed readership, most of you knew what was up with your church's finances. That's a good thing. I wish every Christian in this country knew what was up with church expenditures.
[poll=15]
In keeping with the state of the stats so far, few had anything bad to say about how their church spent money. Anyone care to share their displeasure and what can be done to resolve it?
[poll=16]
If poll respondents are any indication, one church out of three has a negative cash flow. I would love to know (and should have asked) which of the negative responders belonged to a church with less than 200 members and which might actually belong to a megachurch. We assume that megachurches are rolling in dough, but that's less true, I think, than some would imagine.
For the people who responded that their churches were highly prosperous, what do you believe made them so? And on the opposite end, to those who said their churches were running in the red, what made them that way?
[poll=17]
A quarter of you said that money interfered with your church's mission. In what ways? Not having enough money can put a negative spin on even the best of intentions and lead to a sense of doom within a congregation. Too much money turns a church into Laodiceans.
[poll=18]
While it's nice to see that two-thirds of you feel confident enough to inform your church should you encounter financial hardship, the third who could not…well, you have my condolences. I would hope that we all could. While some of that reluctance may be our own pride, I know that for some of you, the gossip would start flying about you the second you opened your mouth. And that's a shame. Fear in a church can be a real poison, especially when lack of trust undergirds it.
[poll=19]
This surprised me most of all. I'm glad to see that such an astounding number of people could go to their churches and request financial help and get it without strings attached. That's very heartening.
David Fitch wrote in The Great Giveaway that this is one area that most churches do poorly. From the answers here, a large majority of people go to very generous churches. So perhaps Fitch is wrong.
What say you all?
[poll=20]
This must be one of those "only in other people's churches" questions because I can tell you dozens of gruesome stories about how badly some folks who needed financial help got pummeled by their churches. Each of those stories just breaks my heart.
But evidently, that's not you folks. That's good to hear.
So where are all these churches that mistreat their people in this regard? Perhaps it's a different kind of Christian who gets the cold shoulder, not the kind who visits blogs like this one and answers poll questions about giving. I don't know. Like I said, I know plenty of examples, some too close for comfort.
I'll turn this around and ask you all if the runaway majority answer on this question surprised you.
[poll=21]
[poll=22]
The results on this poll surprised me, too, since I know few churches who have benevolence funds set aside for members. Non-members, outsiders, and folks from the community, yes, but sometimes the flock gets neglected when it comes to the largess.
[poll=23]
Given the previous two poll answers, who then is handing out the money in these churches that give it away? Is it simply individuals acting apart from the church, or is it the pastor on his own?
For those who answered that their church has a benevolence fund, if there's no group overseeing that money, who is doling it out?
[poll=24]
[poll=25]
I find these last two polls fascinating because they seem to show that people aren't so interested in spending money on the administration of their church as they are the mission.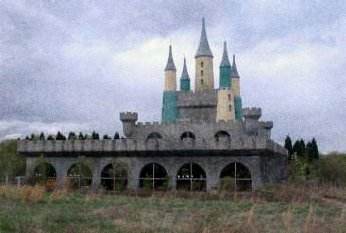 Yet how do you have the mission without paying for the administration?
It's a poser, as the Brits say.
We all want to give to charities that have low overhead, but I've got to believe that churches are not such ministries. I've seen enough balance books over the years to know that the actual running of the church as business entity saps more funds than most of us realize. I know that my own church has been attempting to pay off its mortgage by adding a premium payment. We also got several thousand dollars upgrade of our sound system.
It's a tough, tough call, isn't it, knowing what finances advance the Kingdom and what ones may not? At least not on the surface…
Next post, I'll give my own take on church expenditures and offer a few ideas for better addressing the mission while spending less on those things that burn in the end.
Stay tuned.
(And if you have a few minutes to pray for my family, I'd appreciate it. Sickness, bad news, and "What next?" have been the orders of the week. Thanks!)
***