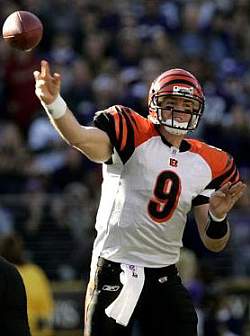 Plenty of Christian sites out there have been asking if the apocalypse is imminent. They point to the devastation on the Gulf Coast, pullouts in Israel, troubles in Iraq, continued flakiness in North Korea, and on and on.
I was not a believer in any of this until yesterday.
Why do I now believe the end is nigh?
Simple. The Cincinnati Bengals are 3-0.
😉