I waited patiently for the LORD; he inclined to me and heard my cry.
—Psalms 40:1 ESV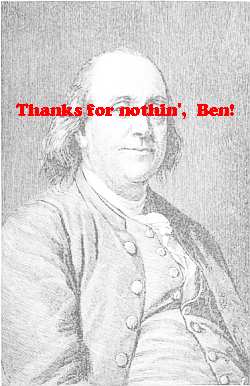 For more than a decade, I've been praying about an issue in my life. It's not a sin issue, but a general guidance question troubling me. In some ways, it extends back to my youth.
The number of counselors who've added their advice to the problem increases over time, but the one similarity in all their counsel comes down to the old aphorism attributed to Ben Franklin, "God helps those who help themselves."
I don't know what it is about American Christianity that forces every Christian to abide by this rule. Our collective "doing" fervor spills over into the way we live out our faith, as if waiting isn't just the hardest part—it's simply stupid.
One of the most neglected verses in American Christendom states:
Unless the LORD builds the house, those who build it labor in vain. Unless the LORD watches over the city, the watchman stays awake in vain.
—Psalms 127:1 ESV
We bristle at the notion that we can't do it ourselves. Yet look around at the expediency that passes for ministry in large swaths of the American Church and you'll spy plenty of ministry projects in which the ministry built the house, God having little say in the construction. People will ooh and aah at the pretty thing that arose from nothing. Perhaps years later, the same folks will wonder why the pretty thing failed miserably.
Jesus said this:
"Truly, truly, I say to you, the Son can do nothing of his own accord, but only what he sees the Father doing. For whatever the Father does, that the Son does likewise."
—John 5:19 ESV
An uncommon principle in American Christianity, that we should do nothing unless we see the Lord leading. I wonder what Christianity in this country would look like if we did nothing except what we saw the Father doing? Might this not transform every aspect of how we live the Faith?
I've talked out my own issue with some well-known ministries and their response always concerns me doing something, anything, so long as I'm doing. Doesn't matter if the Lord's building the house or not. Just do. Because it's how they operate their own ministry.
Talk to leaders in Third World countries, though, and they wait until the Lord moves. This idea of "God can't steer a parked car" doesn't exist in their Christian playbook. They seek God until he makes a way where there is no way. They don't go around trying to dynamite doorways out of granite just to be doing something.
Of course, my encounters with these do, do, doers of the word always leaves me wondering if I'm the one in the wrong. But then I read passages like this and I wonder:
"…apart from me you can do nothing."
—John 15:5b ESV
Now I know that the LORD saves his anointed; he will answer him from his holy heaven with the saving might of his right hand. Some trust in chariots and some in horses, but we trust in the name of the LORD our God.
—Psalms 20:6-7 ESV
There is a way that seems right to a man, but its end is the way to death.
—Proverbs 16:25 ESV
I also wonder if the doing zealots actually foul it up for those of us who wait—and vice versa. We're the spanner in the works. Get us slothful waiters out of the way and maybe others could actually accomplish marvelous works for God the good, old-fashioned, American way.
I may be the nutjob here, but no way exists to avoid a verse like this:
Thus says the LORD: "Cursed is the man who trusts in man and makes flesh his strength, whose heart turns away from the LORD.
—Jeremiah 17:5 ESV
Go the arm of flesh route one too many times and the inevitable falling away occurs. And perhaps that's the problem with the Church today. Too much dependence on singing Old Blue Eyes' classic tune, "My Way," got us into this jam.
Or maybe it's just me.