…my friends, the only difference between the sheep and the goats, according to the Scripture, is what they did and didn't do.
—Keith Green from the song "The Sheep and the Goats" (riffing on Matthew 25: 31-46)
I believe one of the most obfuscated verses in the Bible is 2 Timothy 3:16-17:
All Scripture is breathed out by God and profitable for teaching, for reproof, for correction, and for training in righteousness, that the man of God may be competent, equipped for every good work.
Notice my emphasis there. What is the whole point of knowing the Scriptures? It's to be equipped for good works.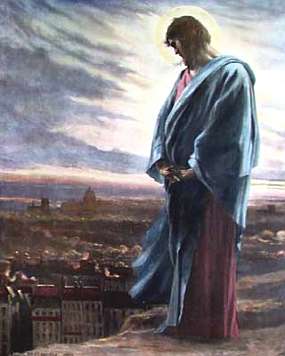 Those good works include such things as evangelizing the lost, training the young, feeding the hungry, fighting injustice, stewarding the Earth, and befriending the friendless.
Some might think that knowing the Scriptures just to do those things seems like a waste of good biblical knowledge. But it's not about knowledge. It's about loving others.
Who gave one of the most impassioned defenses of Christ in the Scriptures? Stephen, the man who waited tables, who fed the widows and orphans. Read Acts chapters 6-7. This was a servant, folks. And he knew the Scriptures.
In the days ahead, I'll be writing more on this intersection of social responsibility and the Gospel.
Stay tuned.