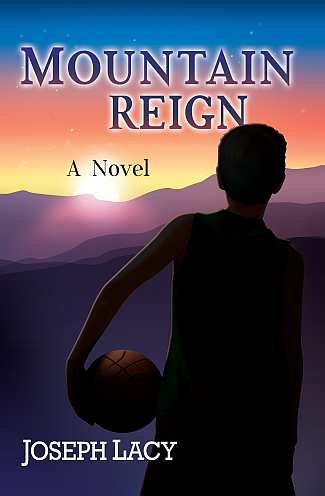 High in the hollers of '50s-era Kentucky, God's grace rains down on a team of boys and one determined coach in an Appalachian school destined for destruction. In Mountain Reign, author Joseph Lacy blends the best of sports fiction with a touch of the divine as he follows the hardcourt exploits of roundballers who don't know when they're outgunned.
Guard Veacher Phelp's rude upbringing in a coal mining town beset with poverty and darkened by days in the belly of the earth only spurs him onto hopes of victory in Lexington. But his Hazelwood High School Flyers, in their last year as a school, have little hope of beating the powerhouse suburban Kentucky schools—until a Melungeon outcast joins the team.
Coached by Slade Greyman, a WWII vet with a dark secret, the Flyers begin their unlikely rise to the upper echelons of Kentucky basketball in a series of heart-stopping games. But then a litany of injuries, the antagonism of the the local coal honcho, the lure of the opposite sex, the call of the mines, and the revelation of the Coach's hidden sin threaten to undo Hazelwood's last chance at glory.
Author Lacy packs his first novel with court-pounding action, glorious mountain scenery, heartbreak, and hope. He portrays a way of life few people know, weaving elements of Coal Miner's Daughter and Hoosiers into the quintessential Kentucky basketball novel. And his effortless skill at hill country metaphors can't be matched. Whoever coined the term "turn of a phrase" surely was thinking of Mountain Reign.
If you want evocative writing that epitomizes what sports fiction has to offer, Mountain Reign is a book you'll adore.
Joe Lacy is a good buddy of mine, the perfect Kentucky gentleman, and one of the quartet that makes up The Write Brothers, my writers group. I had the privilege of reading Mountain Reign as it took shape, and I was continually amazed at Joe's scholarship and deft phrasing. I hope soon to post Joe's thoughts on writing in response to my rant on the state of Christian fiction. An interview here may follow.
If you've got a sports fan in your household or you get horse rooting for the underdog, you can pick up Mountain Reign from Amazon (just click the link or the book cover). A fine Christmas present and the perfect read to start a new year.