Ad hominem abusive.
If you don't know what that means, here's the ever-convenient Wikipedia with the answer:
An ad hominem (Latin for "to the man" or "to the person"), short for argumentum ad hominem, is a general category of fallacies in which a claim or argument is rejected on the basis of some irrelevant fact about the author of or the person presenting the claim or argument. Fallacious ad hominem reasoning is normally categorized as an informal fallacy, more precisely as a genetic fallacy,  a subcategory of fallacies of irrelevance. Ad hominem reasoning is not always fallacious, for example, when it relates to the credibility of statements of fact.
—Wikipedia entry for ad hominem
I've been on the Internet from before it was the Internet. Back in my earlier days at Carnegie Mellon University, I would send emails to a friend at MIT using the old ARPANET defense network, which evolved into the modern Internet. How long ago was this? Well, the smiley emoticon was "invented" at CMU during my tenure as a student.
So, I've watched the Internet grow up.
Sad to say, but I think that as the Internet grew up, the people who used it didn't. And this brings us back to that Latin phrase above and its definition.
I don't know what has happened in recent years, but I'm seeing an increase in ad hominem attacks online. The worst part of this is the attacks often come from Christians.
A fictional, but true to form, example: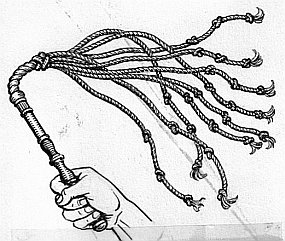 Person A : "Yes, you need to love people in Jesus' name, but you can't excuse their sin. Love them, but call them to repentance too."
Person B : "Clearly, you are a legalistic fool who doesn't know the Lord. Jesus is love. Love is all that matters—and you would know that if you truly know Him. But you don't. I bet a Pharisee like you has never loved anyone except yourself."
That's what passes for discourse and an engagement of ideas, and I'm seeing it more and more on Christian websites.
Beyond the fact of ad hominem's status as a logical fallacy unworthy of use in debates and discussions, it's the faux prophetic attitude of people that bothers me greatly. Too many Christians are presuming to know the spiritual condition of another person with whom they converse online, but without having met that person or read anything else that person may have written. Instead, ad hominem attacks often come out at the first interaction.
At the risk of being accused of an ad hominem attack myself, I must say that this borders on divination. Really. Because the ad hominem user is not only NOT being loving toward a fellow believer, he or she is claiming to scry out the spiritual condition of the other person, as if doing a fortune teller's "cold reading."
Folks, we can't do this. Ever.
Online discourse is in a race to the lowest common denominator. When people who claim to be Christians drop words like unbeliever or heretic almost as a reflex in reference to others online, they run a great risk of sin—and in a public space for lost people to note. We're the light of the world. If our discourse is filled with negative "prophetic" statements about other people we engage in cyberspace, then that light becomes darkness. Then we scratch our heads when other people say, "No, I don't want anything to do with your Jesus or your Christian religion."
If we're going to be online and discussing difficult topics, engage ideas. Challenge concepts. Dismantle erroneous thinking.
But don't dismantle people. And for the sake of your own soul, don't attempt to play diviner into someone else's spiritual state, especially when that perceived foe states nothing online that would serve as fodder for such pronouncements.