One of the truths that has struck me in recent years, and one not every Christian is willing to consider, is that nearly every tribe, tongue, and nation has some concept of sin. Those tribes, tongues, and nations may view sin in a way that does not conform to orthodox Christian theology, but the acknowledgment that you/me/us has somehow done something wrong to anger "the gods" remains.
Where the divide comes is how you/me/us deals with that sin, and this makes for the most obvious differences between Christians and everyone else. In nearly all religions, some element of works righteousness exists, and while none should in Christianity, I'd say the majority of the world's Christians are still trying to earn their way out of their sin or the consequences of it.
But that huge topic is another post.
This morning, I read the Outreach Magazine newsletter and an article in it, "5 Things Jesus Says to the Gay Community." I'd like to say that I resisted considering what that article would NOT say, but I am weak and came to it expecting not to see a few Things Jesus Says even if He did, in reality, say them.
I wish I could say the article surprised me. I wish I could say that.
If anyone questions our status in the Last Days before the return of Christ, it is enough to know that while ancient pagans who participated in all manner of perverse activity still maintained some concept of personal sin, we don't seem to have any concept of this today. Sin seems to be relegated to the other guy OR to political parties OR to groups with bad public relations departments OR to jerks who can't manage their carbon offsets properly.
Reading "5 Things Jesus Says to the Gay Community," one does not get the sense that at any time Jesus wants to say "stop sinning" or "repent, or you will all likewise perish." Those statements of His are in the Bible, though. While it's true they are not aimed at any one sin, the fact is that they are aimed at everyone and they cover every sin is what should make them an obvious addition to anything Jesus says.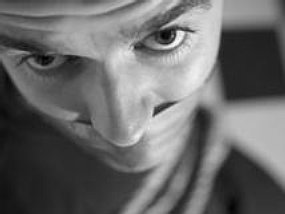 The problem for the Church today is that some elements within it seek to silence those words that accompany those concepts that make people uncomfortable. Or those same folks dance around truth like it's a primed hand grenade, hoping that some other poor schmuck will take the risk to stick the pin back in. This is happening because we have become purposefully dishonest about Mankind's status before God. We find it impossible to say without caveats, "Actually, I am a bad human being," and have that badness mirror what God says is bad rather than what Man says is bad ("You wore white after Labor Day? For shame!") Even the ancients knew that something was grossly wrong within them, yet in declaring ourselves immune to such gross wrongness today, we see the language associated with that wrong decay and go missing. In the end, we find we can't express truth in any way that makes life uncomfortable for anyone, and every Gospel appeal sounds like little else than salve for bruised egos.
When the Church can't bring itself to state the obvious, then it has lost whatever force God has endowed it with. And Jesus had something to say about that:
"You are the salt of the earth, but if salt has lost its taste, how shall its saltiness be restored? It is no longer good for anything except to be thrown out and trampled under people's feet."
—Matthew 5:13 ESV