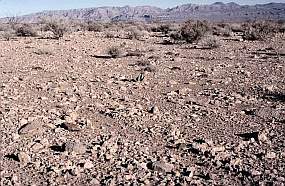 I read Francis Chan's Crazy Love recently. The fourth chapter of that book is a killer. Talks about what it means to be lukewarm. I dare you to read that chapter and come away unscathed. I couldn't.
In that chapter, "Profile of the Lukewarm," Chan says this in regard to the parable of the sower:
"My caution to you is this: Do not assume you are good soil."
In case the context is needed, here is the parable:
"And [Jesus] told them many things in parables, saying: "A sower went out to sow. And as he sowed, some seeds fell along the path, and the birds came and devoured them. Other seeds fell on rocky ground, where they did not have much soil, and immediately they sprang up, since they had no depth of soil, but when the sun rose they were scorched. And since they had no root, they withered away. Other seeds fell among thorns, and the thorns grew up and choked them. Other seeds fell on good soil and produced grain, some a hundredfold, some sixty, some thirty. He who has ears, let him hear."
—Matthew 13:3-9
We who sit in church on Sunday and give of our time and money, which soil do we think we are? Do we ever believe that we are not the good soil?
The Bible is filled with verses. I'm convinced that most of us don't believe them, even those of us who say we are Christians. I say that because I think too many of us don't believe the harsh verses ever apply to us. We always think we are the good soil. We're the sheep, not the goats. We're the wheat, not the chaff.
Jesus says this:
And Jesus said to his disciples, "Truly, I say to you, only with difficulty will a rich person enter the kingdom of heaven. Again I tell you, it is easier for a camel to go through the eye of a needle than for a rich person to enter the kingdom of God." When the disciples heard this, they were greatly astonished, saying, "Who then can be saved?" But Jesus looked at them and said, "With man this is impossible, but with God all things are possible." Then Peter said in reply, "See, we have left everything and followed you. What then will we have?" Jesus said to them, "Truly, I say to you, in the new world, when the Son of Man will sit on his glorious throne, you who have followed me will also sit on twelve thrones, judging the twelve tribes of Israel. And everyone who has left houses or brothers or sisters or father or mother or children or lands, for my name's sake, will receive a hundredfold and will inherit eternal life. But many who are first will be last, and the last first."
—Matthew 19:23-30
Here's a startling fact based on World Bank statistics: If you have a household income of $50,000, you are among the top 0.98 percent richest people in the world.
Jesus said that people that rich will find it remarkably hard to enter the Kingdom of God. Yet you and I are most likely the very rich He says will find such entry difficult.
Surely, He's talking about some other rich people, right? The Warren Buffetts and Bill Gateses of the world. Those numbers again: 0.98 percent top richest, $50,000 household income.
Want to really sober up? You have to drop down to a household income of $25,000 to finally drop out of that top richest 10 percent. And yet that's still rich!
Francis Chan: "Do not assume you are the good soil."
I didn't write this post today to make us feel bad about our incomes. I wrote it because I don't think we take the Bible seriously enough. Maybe we don't really believe it like we think we do. Certainly we don't believe it enough to make the kinds of changes we must to truly live the Gospel the way we claim the Gospel should be lived.