My final post of 2004 was "'Judgmental Christians' and The Way of Christ for 2005," wherein I wondered if we Christians were more defined by our judging the lost than by our service of others in the name of the Lord. While I believe it is one thing to cling to Truth, it is quite another to cling to Truth AND serve others in love.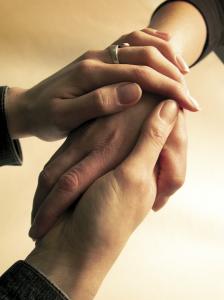 When we only do the first part well, being labeled "judgmental" is rightly applied; we function as the holder of the lifebuoy, but refuse to throw it to the unworthy.
As they say at other blogs, read the whole thing.
I believe that 2005 saw no improvement to what I blogged about in the post above. We are still highly judgmental. We continue to judge the lost, people who lack the moral compass Christ provides. Frankly, that's a waste. It's like working at an orange grove in Florida and wondering why the trees there don't yield cherries.
Because of this, I believe that the Godblogosphere recognized that judging the lost was a waste of online time. I don't know if we bloggers took our judging the lost completely offline or not, but I noticed that online the rants diminished. I still see plenty of non-blogged Christian handwringing over what the heathens are doing. Lots of press releases from Christian organizations talking about the next new perversity to rise in the ranks of the perverted, but still no real service in love to those same people—at least none of the kind that Jesus exhibited in His earthly ministry to prostitutes, cheats, liars, crooks, and sinners of all flavors. We talk about Jesus Our Model, but we still don't really serve or love like He did.
What happened in the Godblogosphere this year, however, was a reconcentrating of our judgmental ire on each other, not only on other Christians in general, but other Christian bloggers specifically. While I'm amused at the timing of many of the wars that broke out after I stepped out of my blogging shoes for a few days (only to return to chaos in the Godblogosphere), I was consistently disheartened by the level of attacks and the sheer unwillingness of opponents to listen and seriously ponder what each side was saying. Sometimes, we don't even hear the acid in our own words even as we're running a litmus test on what the other side just uttered.
More than anything else, it seems that 2005 was characterized by witch hunts and finger pointing. I can't believe how many times I blogged on this issue, but a few posts come to mind:
I hate to sound like a Christian version of Rodney King, but "can't we all just get along?" And if the rift is so wide that getting along isn't possible, can't we at least treat each other humanely? Let the secular bloggers resort to vitriol. Our default mode is supposed to be love, not acid-throwing. It is possible to disagree without beating each other over the heads with a baseball bat. The teams in an NHL battle may check someone into the boards with enough fury to crack Plexiglases, but the two teams still shake hands at the end.
For 2006, it is my wish that all of us Godbloggers consent to the following when dealing with those whose views differ from ours: Love, lisitle=