This week, we've looked at the problem of the frantic, overscheduled, overworked lives we Americans face ("When the Truth Strikes Out" and "It's Never Enough Until Your Heart Stops Beating"). I've blogged on this issue many times in the past (see the end of this post for related posts), but I don't see it getting any better. If anything, the Church and parachurch organizations act as if nothing has changed. Yet we now…
…spend more time away from home performing our jobs.
…spend record amounts of time commuting or shuttling our kids here and there.
…have more time-pressed, dual-income families than ever before.
…work harder for less money, often necessitating multiple jobs.
…have no time for social groups that help maintain the fabric of our society.
…feel more guilty than ever that we can't mirror the perfect family that well-meaning Christians tell us we must be.
Why should any of this matter, though? Why should Christians address the underlying causes for these problems?
As someone keenly aware of the state of disciplemaking in this country, I believe it matters because all these things work to undermine the Great Commission.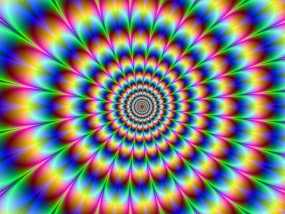 I believe these trends and changes in our society actively work against the Gospel.
I don't know how far we must sink before Christian leaders in America wake up to the fact that most of their charges are one exhale away from spiritual death. Our collective hypnosis must end.
With so many distractions and so much rushing to and fro, how can any of us expect to develop a truly deep walk with Christ? When dad spends twelve hours a day away from home, how can he be expected to be a true spiritual leader in his home? By the time he eats dinner and tosses a ball with Junior for fifteen minutes, the day's over. The weekend consists of doing all the things that didn't get done during the weeknights. Sometimes prayer goes out the window. Bible study? Forget about it. Developing a rich community of faith with others? How? Who has the time?
Folks, these are serious problems that strike at the very health and mission of Christ's Church in this country. Yes, many of them are of our own making from long past, but now they're entrenched in our culture, and like ticks embedded in the skin, they're not easy to remove without an infection resulting.
Jan at The View From Her asked why Christians are demanding more and more Christian movies and TV shows. Isn't it all just preaching to the choir?
That question fits here because I feel that our discipleship in this country is so poor we're failing to create disciples who can stand on their own two spiritual feet. They need constant propping up in order to walk the path of Christ. So instead of developing an inner life filled with the Spirit, they surround themselves with pleasant Christian messages they believe will strengthen them.
Unfortunately, that misguided belief resembles going into battle clad in pillows rather than armor. Yet in a frenzied environment packed to the gills with this activity and that, we flop to the couch with nothing left and turn on our sweet little Christian movie before we doze off.
Folks, it ain't workin'.
The American Church won't shake the censers of heaven with our prayers if we toss off prayer between bites of doughnut and sips of coffee listening to Christian radio during morning rush hour. We're not going to build strong communities if we pull in from work at 7 PM, change clothes, and wolf down dinner, only to realize it's 8 PM already and we missed yet another church-related event. Delusional people think they can pull that off.
Perhaps that's our problem: we've lost touch with reality. Or perhaps we've got too much reality and have lost touch with the Lord, instead. Either way, we're in trouble if we blithely soldier on without question.
Call your pastor up some night and ask him about this. Ask him what he thinks all this bustle and overwork might be doing to his flock. Then ask why it is that no one questions it all.
If all of us do this, then some outside chance exists that some leaders will start thinking beyond the rathole issues that distract us from true discipleship. Perhaps then we'll see important Christian voices confronting these problems.
Previous posts on these issues: