Due to an overwhelming number of tasks on the old to-do list at year's end, I called a halt to interacting on Facebook, that great time suck. I said goodbye to birthday congrats for people I hadn't seen in 30 years, bid adieu to keeping up with other people's holiday plans, and articulated a hearty aloha to commenting on someone's else post that got my goat. And there were plenty of goat-getting updates to note.
Too many.
Now returned from exile, it seems to me that Facebook is awash with the kind of commentary guaranteed not only to get one's goat, but raise hackles, rub the wrong way, get dander up,  make to see red, and stand hair on end. Everyone seems angry on the Internet, especially on Facebook.
But it's the way people respond to the things that make them angry that should alarm a thinking person. Everyone and his brother must add their two cents, and it might as well be counterfeit coinage.
In nearly every conversation regarding culture, societal shifts, current events, politics, or religion, you see the following:
Does the Bible really say…?
People should be free to do what they want, so….
Over and over and over. And in almost every case, those two are used to justify something antithetical to orthodox Christian theology or to godly, righteous living.
I wonder if the people who resort to using that question and that statement recognize their source:
Now the serpent was more crafty than any other beast of the field that the LORD God had made. He said to the woman, "Did God actually say, 'You shall not eat of any tree in the garden'?" And the woman said to the serpent, "We may eat of the fruit of the trees in the garden, but God said, 'You shall not eat of the fruit of the tree that is in the midst of the garden, neither shall you touch it, lest you die.'" But the serpent said to the woman, "You will not surely die. For God knows that when you eat of it your eyes will be opened, and you will be like God, knowing good and evil."
—Genesis 3:1-5 ESV
That supposedly clever line of reasoning some guy used to justify his immorality or someone else's is old, old stuff. Back to the beginning kinds of justification and argument—just with contemporary wording to fit the spirit of the age.
Did God actually say…? Well, yes, He actually did. And your argument that He meant it in some other way that no one in 2000 years of Christian history has ever proffered as true should tell you something about the wrongness of your interpretation.
But then…
…And you will be like God…. You will be self-determining. You will be free to decide what is right and wrong. You will do whatever the heck you want to do, and no one will tell you otherwise because you told God to take a hike and enthroned yourself on His plush chair. You.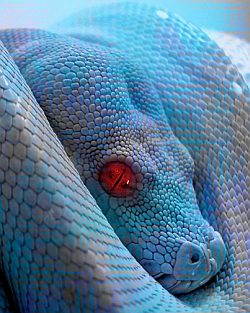 Engaging the conversation in 2014 means a near-constant return to the Garden. Any time some postmodern Socrates chips away at traditional morality or invokes an alternate interpretation of truth, you can hear hissing between the words.
The part that no one who resorts to the old lies ever thinks through is this:
You will not surely die.
Actually, you will. And you'll start that dying long before you get to the genuine finale. And then you'll get a nasty, nasty surprise.
At least it will be a surprise to you. To some who weren't spouting lies, it's no surprise at all. They know that people who argue Satan's way get to meet the originator in person.
Meanwhile, people who know better than to quote evil keep seeing the same old lies everywhere they turn.
If it weren't so sad, it would be boring.