You keep him in perfect peace whose mind is stayed on you, because he trusts in you.
—Isaiah 26:3 ESV
I'm reading How Children Succeed by Paul Tough. One of the startling study results noted in this book is that stress may be the major difference between a child that learns and one that doesn't. Remove stressors from a child's life and brain function kicks into learning gear. Add stress, and it shuts down. Memory and recall suffer. The difference between the smart kid and the not-so-smart one in any classroom may have little to do with the smart one going to some tony pre-preschool and everything to do with the not-so-smart kid being bounced between relatives and getting smacked around. So if you're thinking about having your 4-year-old tutored in pre-algebra, perhaps give her more hugs instead. Seriously.
Another fact from the book discusses the reality of modern life that our stress levels are through the roof and unceasing. While "olden day" stressors such as evading enemies cause a needful surge in stress chemicals within our bodies, that kind of physical stress is wholly different than mental stress. That latter kind, which is part and parcel of modern living, doesn't spike and then fade like the evading enemies kind does. Instead, it persists and causes all sorts of longterm damage within the body.
In short, our American lifestyle is packed with mental stressors that ruin our health–and make us forgetful and stupid.
Jesus said this:
But the Helper, the Holy Spirit, whom the Father will send in my name, he will teach you all things and bring to your remembrance all that I have said to you. Peace I leave with you; my peace I give to you. Not as the world gives do I give to you. Let not your hearts be troubled, neither let them be afraid.
—John 14:26-27 ESV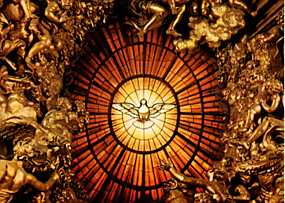 People often quote the second half of that verse alone, but in separating it from the first half, we lose meaning. The promise Jesus makes is that He is leaving, but the Spirit is coming. His Spirit will quicken His disciples to remember. He gives them peace.
In breaking up that passage, we divorce receiving the Spirit from peace. But read that passage again; the two are linked.
The world can't give us the Spirit. The world can't give us peace. God can do both through His Son Jesus.
Note also how the Spirit helps us to learn and remember. While the world's stressors make us forget, the Spirit counters that mental erasure.
Want more peace in your life? Want to be sharper mentally? Ask God for more of the Spirit of Jesus. Learn what it means to live by the Spirit. Sadly, it's almost a lost art to live by the Spirit and not by our human understanding or wisdom. The things of Man fail; the things of God do not.
Cultivate the Spirit and you will know peace—and be strong in your thinking.