One of the final prayers of Jesus before His crucifixion:
"I do not ask for these only, but also for those who will believe in me through their word, that they may all be one, just as you, Father, are in me, and I in you, that they also may be in us, so that the world may believe that you have sent me. The glory that you have given me I have given to them, that they may be one even as we are one, I in them and you in me, that they may become perfectly one, so that the world may know that you sent me and loved them even as you loved me…."
—John 17:20-23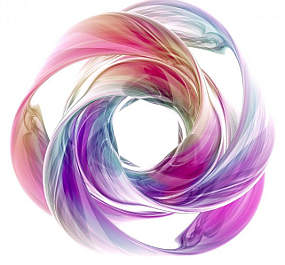 These are the words of God Himself in the Flesh, Jesus Christ, and yet that prayer carries a bitter irony: We Christians are far from one. If our oneness is to be the very representation of the Trinity's own oneness, how then is it possible for us to be so fragmented and hostile to those people who share and affirm our belief that Jesus Christ came in the flesh?
It makes me wonder how much better would be the state of Christendom today around the world if we spent more time in genial, wise conversation with those who disagree with our particular interpretation of doctrine or biblical interpretation. Instead, we go to great lengths to prove our "foes" wrong and believe ourselves the best people to deliver that correction.
What does it mean to work toward ensuring that Jesus' prayer of perfect oneness matters in how we conduct ourselves with brothers and sisters who disagree with us?
Take one position that divides Christians across the country. It may not seem like a make or break doctrinal stance, but I've witnessed the most terrible things done in the name of this disagreement: the consumption of alcohol by Christians.
For some Christians, anyone who drinks alcohol might as well be the devil's own spawn, Christian or not. That said, I drink alcohol. I have a glass of wine with meals now and then. Sometimes I might have a beer.
The Bible says this about wine:
You [God] cause the grass to grow for the livestock and plants for man to cultivate, that he may bring forth food from the earth and wine to gladden the heart of man, oil to make his face shine and bread to strengthen man's heart.
—Psalms 104:14-15
And with all due respect to those who would like to see Prohibition return, grape juice doesn't have the same ability to gladden the heart of man as a good glass or two of a fine Pinot Noir. Let's get real here.
That said, I perfectly understand those who shun alcohol, especially when they've had a bad past with it. Alcohol killed my own father. I fully support anyone's decision not to drink wine, beer, or spirits.
Yet how these two sides can tear into each other! Especially when a glass of wine with dinner somehow gets conflated with "do not get drunk with wine."
And should I go into the battle over the continuance/cessation of the charismata? Or of credo- vs. paedobaptism? Can we talk about eschatology? Don't our positions on those doctrines make an enormous difference in the fundamental ways in which we believe and how we practice the Faith?
Can we disagree and still be one? Or will the group in power run roughshod over the other?
How many issues have we made divisive in the Body of Christ? And what about Jesus' oneness prayer?
So alcoholic drink consumption, despite the fact it can be used as club in some Christian circles, isn't a major doctrinal issue for many. Or any of those others I mentioned. OK, what else then?
My post "Better Than a Beating" discusses how to handle someone who is 90 percent accurate, but not 100. Fact is, each of us has been at 90—or even less. In fact, some of us may just now be reaching that 90 percent stage. Growth means leaving behind what we were and becoming more like Christ is. That's a continual refinement that won't be complete until we draw our final breath. Agreed?
So what about the worst of the worst Scripture manglers out there? Well, even they have common ground with us if they conform to the following biblical test:
Beloved, do not believe every spirit, but test the spirits to see whether they are from God, for many false prophets have gone out into the world. By this you know the Spirit of God: every spirit that confesses that Jesus Christ has come in the flesh is from God, and every spirit that does not confess Jesus is not from God. This is the spirit of the antichrist, which you heard was coming and now is in the world already.
—1 John 4:1-3
Do we know anyone who believes and confesses that Jesus Christ came in the flesh and yet he or she still professes some wonky theology?
If we do, then our role is to go to that person and try to win them to a more fully developed and Scriptural theology. Isn't that what Christ would do? The Bible seems to say that it is:
"Behold, my servant whom I have chosen, my beloved with whom my soul is well pleased. I will put my Spirit upon him, and he will proclaim justice to the Gentiles. He will not quarrel or cry aloud, nor will anyone hear his voice in the streets; a bruised reed he will not break, and a smoldering wick he will not quench, until he brings justice to victory; and in his name the Gentiles will hope."
—Matthew 12:18-21

"What man of you, having a hundred sheep, if he has lost one of them, does not leave the ninety-nine in the open country, and go after the one that is lost, until he finds it? And when he has found it, he lays it on his shoulders, rejoicing. And when he comes home, he calls together his friends and his neighbors, saying to them, 'Rejoice with me, for I have found my sheep that was lost.' Just so, I tell you, there will be more joy in heaven over one sinner who repents than over ninety-nine righteous persons who need no repentance."
—Luke 15:4-7
The Bible adds this:
The Lord is not slow to fulfill his promise as some count slowness, but is patient toward you, not wishing that any should perish, but that all should reach repentance.
—2 Peter 3:9
If the Scriptures says that Christ is gentle with the bruised reed and the faintly glowing wick, if He is willing to leave the many to rescue the one that wandered away, if He is patient with us and with our progress toward Him, how is it that we so rarely exhibit those same traits toward others, especially perceived theological foes?
One final statement concerning the Scriptures just noted—please read this again:
"…a bruised reed he will not break, and a smoldering wick he will not quench, until he brings justice to victory…."
That final phrase should warn us that the patience will some day turn into judgment for those who will not acknowledge the full truth of Jesus Christ. One day, there will no longer be any excuses, and those who dragged their heels will have no recourse.
But that day is not yet come. Until then, we are to work at being one. And it is work. No one said restoring people with flawed personal beliefs and practices would be easy. Too many of us, particularly those best equipped to handle truth correctly, often consign the flawed thinker to perdition ahead of Christ's own, final pronouncement.
Do we believe that any one living, breathing person is beyond redemption? If so, then we have nullified the blood of Christ. If Christ has had mercy on you and me, how then can we fail to show mercy to others, even those who some would say are our enemies because their beliefs are not yet fully conformed to truth?
All God can ask of you and me is that we do not give up on those who are lurking at the fringes, no matter how great or small they might be. Justice is His alone and He will execute it at the right time. Until then, the prayer of Jesus for oneness should ever be before us. Because when we are one, the world can see His glory.